In this section: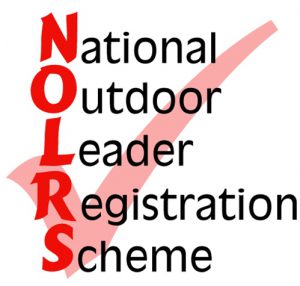 The National Outdoor Leader Registration Scheme (NOLRS) was established in 2003 by the Outdoor Council of Australia (OCA) to provide a transparent, national benchmark of individual currency in outdoor activity leadership skills. NOLRS is a voluntary, national registration scheme for individuals who lead groups in outdoor adventure activities.
NOLRS Activities
Abseiling (Natural and Artificial)
Bushwalking
Canoeing
Canyoning
Caving
Challenge Ropes Courses (High and Low)
Climbing (Natural and Artificial)
Cycle Touring On-Road
Kayaking
Mountain Biking
Sea Kayaking
Re-registration Only
* Any activities from the National Outdoor Recreation VET qualifications can be added to NOLRS if there is sufficient demand. To request a new activity for NOLRS please contact the NOLRS Administrator.
Quick Links
Updates and Notifications
The registration of outdoor leaders into the NOLRS provides a nationally portable endorsement of their current skills, knowledge and experience.
NOLRS is not a training and assessment provider. NOLRS uses completed VET units of competence, skills sets and qualifications as the benchmark for registration. The current benchmark standard for NOLRS is the SIS10 Sport, Fitness and Recreation Training Package. Completed Higher Education courses and Industry Based training and assessment may be recognised by the OCA as providing equivalent outcomes, leading to full or partial NOLRS registration. Check out the list of NOLRS Recognised Outdoor Leader Courses.
In addition, activity specific logbooks are used to verify the registrants' experience and currency required for safe, consistent outdoor leadership. These skills, knowledge and experience requirements have been grouped into Registration Categories within each activity specialisation.
NOLRS is managed by the NOLRS Sub-committee and the NOLRS Administrator under the guidance of the OCA board. The NOLRS Sub-committee also facilitates three Technical Working Groups who are responsible for determining the requirements for registration and providing activity specific technical advice.
To register or re-register with the National Outdoor Leader Registration Scheme (NOLRS), please select from the options below:
Registration
I am applying for NOLRS registration for the first time; or
My NOLRS registration expired more than 12 months ago and I wish to register again.
Re-Registration
I am applying for re-registration, and my card has not been expired for more than 12 months.
Subsequent Registration
I want to add a new registration category to my card or upgrade a registration category already on my card.
---
NOLRS Enquiry Form